Playboy Wants Ines Sainz to Pose Naked, She Says NO!
October 1, 2010 4:07 AM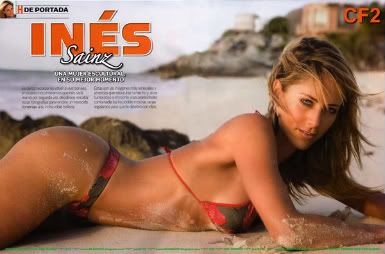 Mexican TV sports reporter INES SAINZ received an offer from "Playboy".  The word is that they were willing to pay her big bucks, only if she took it ALL OFF! But, her contract with the TV network prohibits talent from posing in the buff, so sorry fellas!
Ines made headlines last month when she went to the New York Jets training camp to interview quarterback MARK SANCHEZ for TV Azteca, the Mexican network she works for.